Aerospace Manufacturing
Toolcraft Machining performs a wide variety of CNC processes that are ideal for the aerospace industry. Our superior aerospace machining capabilities make us a leading service provider for this constantly evolving and highly technical industry. When we are CNC machining aerospace components, we put our extensive industry experience and equipment to good use for manufacturing high-quality components. We use the latest CNC equipment to work with aluminum and stainless steel, the two most-used metals in the aerospace industry.
Growing Job Shop Provider to the Aerospace Industry
Toolcraft Machining has experienced tremendous growth in Aerospace manufacturing in the last decade resulting from the following:
Strong emphasis on quality systems
Capable of managing complex requirements
Equipment that can handle challenging tolerances
Currently participating with the largest OEM in the world
NIST 800.171 Compliance means our facility is equipped with top-notch cybersecurity structures
Industry Segments & Parts Produced
Toolcraft Machining aerospace manufacturing delivers the critical precision CNC metal solutions that help our aerospace customers soar. Space, Commercial Aviation, and Defense are just a few Industry segments we are grateful to serve in.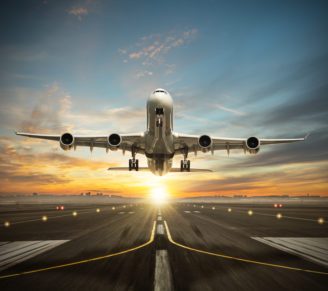 Commercial & General Aviation
The commercial aviation segment is composed of private companies that design, manufacture, and service commercial aircraft.  Toolcraft is experienced machining components that meet the high degree of traceability and regulation for commercial and general aviation companies.
Space Systems
Toolcraft aerospace manufacturing provides CNC machined parts for the operation of space launch vehicles, satellites, and spacecraft for commercial and government entities.
Military Aircraft
This segment is defined by the manufacture of combat and non-combat aircraft including transports, fighter aircraft, bombers, helicopters, and unmanned aerial systems.
Meet The Team
As a small team of 40 employees, we are fortunate to possess 500 years of industry knowledge and experience collectively. Click on the link below to meet some of the Toolcraft Machining team.
Ready to start your quoting process?